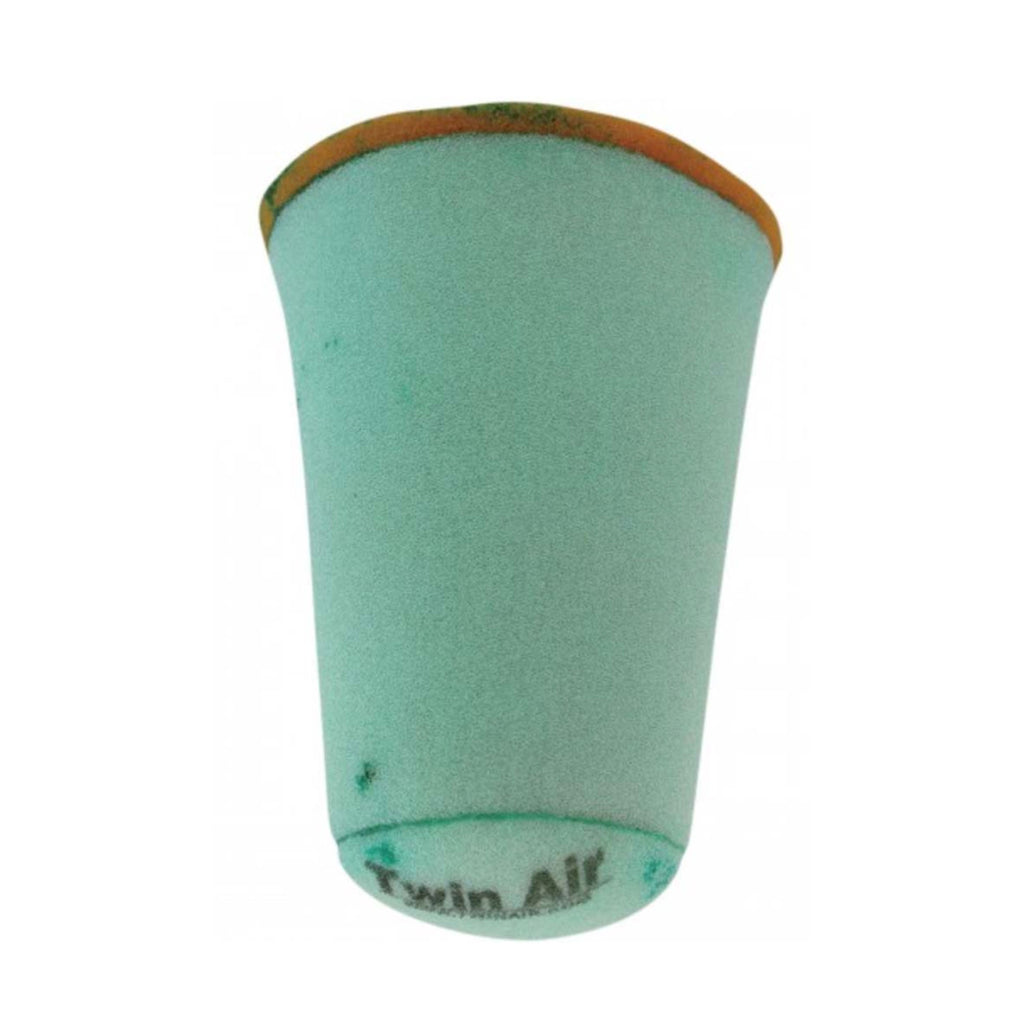 BIO Dual Stage Twin air filter designed to fit the Yamaha Raptor 700 quad - factory PRE-OILED.
Twin Air is the world leader in Dual Stage foam air filters. The filters provide the best combination of air flow and protection for your ATV engine. Just ask riders like Chris
Borich
, Dustin
Wimmer
, Adam
McGill
, and Cliff Beasley. These riders trust our filters to get them to the finish line.
Every Twin Air filter is constructed from two layers of open-pore foam that are bonded together to provide maximum filtration and superior airflow. A coarse-foam outer shell is flame laminated with a fine-foam inner core, resulting in a one-piece design that is both functional and durable.
This original Twin Air filter is pre-oiled according to Twin Air factory standards. Each filter is completely submerged in Twin Air Bio liquid power filter oil. Massaged to ensure all pores are evenly coated with oil, then placed in a temperature controlled room to allow oil to completely cure.
Warranty Information
All products supplied are guaranteed to be free of defects in material and workmanship. We will repair or replace, free of charge, any pieces we recognise to be faulty. Said goods need to be returned to our warehouse for inspection. We make no other warranty of any kind, whether expressed or implied and do not take any responsibility for consequential damages involved in the use of the products, even if defective.
Delivery & Returns
A majority of items are held in stock and ready to go so if you order before 12 p.m you are likely to get your item within 1 working day.
Once you have placed your order you will receive an email confirming the details of your order. When your order has left our warehouse we will update you again with your tracking information.
We send a majority of our UK orders via Royal Mail or DPD. So you'll be able to go to the Royal Mail website or the DPD website, enter your tracking number and see the current progress of your package.
Please note that where we have made a mistake we are happy to pay return postage. However, the maximum we are able to refund is up to the original shipping cost.